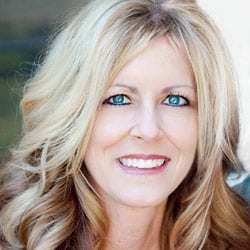 Desiree Shier, CID
Principal
With a strong background in design and project management, Desiree effectively manages the HB&A staff in the areas of Workplace Strategy, Design/CAD, Project Management and Relocations. She also offers expertise being directly involved in the strategic planning, design, construction and development of some capital facilities projects.
Desiree began her career working for a few commercial interior design firms in the Los Angeles area, in which she designed and managed tenant improvement projects for a wide variety of companies in the financial and entertainment sectors. After completing many successful projects for Warner Bros., she joined them as Director of Design/Project Management in the Corporate Real Estate department. During her tenure there, she led the strategic planning efforts, created design standards, negotiated vendor contracts, and managed the design and construction of capital projects worldwide.
Since joining HB&A in 2001, Desiree's contributions have included leading the strategic planning efforts for Toyota Real Estate & Facilities, as well as managing the HB&A Workplace Strategy, Project Management, Move Management, and Operations staff. Along with this critical role, she has been instrumental in company wide process improvements including the development of the HB&A proprietary project cost tracking and report system used to effectively manage the clients project budgets.
Desiree is a Certified Interior Designer, a LEED Accredited Professional and attended Woodbury University where she graduated with honors with a dual degree in Interior Architecture and Business.